Legend says that thieves used this blend of pure essential oils to prevent illness while robbing the sick during the Bubonic plague. Bandits Essential Oil Blend, is uplifting, energizing. This blend is similar to the popular Thieves essential oil blend.
Essential Oils and Properties of Bandits Blend
*This statement has not been evaluated by the FDA and is not intended to diagnose, treat, or prevent any disease.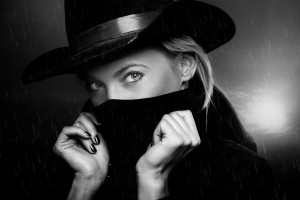 How to Use Bandits Essential Oil Blend Concentrate
Use 5-10 drops of concentrate, diluted in a carrier oil if applying on skin. This is a warming oil.
Add to a diffuser to freshen the air in a room.
Dilute in water to use as a natural cleaner.
Also available in a convenient roll on.
Bandits Essential Oil Blend Review
Reviews and testimonials reflect the individual reviewer's results only. Product results may vary based on the user and no guarantee of results are implied.
"I'm dealing some sort of cold with awful respiratory issues. I tried Bandits last night. I rolled a little on my throat and chest as well as in the arch of both feet. The skin on my neck/chest didn't like it(became hot & red), I wiped it off with warm water; it didn't bother my feet. Within 20 min or so I noticed my cough had decreased in frequency and severity. I actually slept pretty well. The cough started again this morning I rubbed more on my feet. Again, within 20 minutes the decrease in both severity and frequency is equal to a cough syrup. Amazing. Thank you for creating this product! You know I've been waiting for it ;)" – K Houston
Caution
Avoid if taking anticoagulant medication, are undergoing major surgery, have a peptic ulcer, have hemophilia, or have other bleeding disorders. May interact with pethidine, MAOIs or SSRIs, anticoagulant medications. Avoid on hypersensitive, diseased or damaged skin, children under 2 years of age. Do not use if pregnant or breastfeeding. Do not apply to or near the face of infants or children under ten years of age.
Bandits Essential Oil Blend is not intended to diagnose, treat, mitigate, or prevent any disease. Statements has not been evaluated by the FDA.